Column No.1 [ Demobilization Ships ]
-Kinds of Demobilization Ships
Demobilization vessels were responsible to transport soldiers, sailors, and civilian workers left overseas at the end of war.
To bring home more than 6 million Japanese nationals from around the Asian continent and the southern islands was a large undertaking for Japan, much of which was in ashes after defeat.
At its peak, demobilization was being undertaken by 172 Japanese naval vessels, 55 nonmilitary Japanese ships, and 192 U.S. ships.
Ships of the former Imperial Navy included relatively large and smaller vessels such as aircraft carrier Houshou (standard amount of wastewater was 7470 tons), aircraft carrier Katsuragi (standard amount of wastewater was 17,150 tons),
cruiser Kajima (standard amount of wastewater was 5800 tons), cruiser Kitakami (standard amount of wastewater was 5,100 tons), cruiser Kitakami Yagumo (standard amount of wastewater was 9,010 tons),
submarine tender Chougei (standard amount of wastewater was 5,160 tons), destroyer Namikaze (standard amount of wastewater was 1215 tons), and the Kunashiri Coast Defense fleet (standard amount of wastewater was 860 tons).
There were also requisitioned ships involved in repatriation, such as Hikawamaru (total amount of wastewater was 11622 tons), Takasagomaru (total amount of wastewater was 9,347 tons), and Souyamaru (total amount of wastewater was 3,800 tons).
Japanese ships, the usage of which was determined by shipping laws, included the merchant vessel Kouamaru of the Ship Administration Society. The shipping provided by the U.S. was carried out by wartime standard transport vessels as well as 100 models of the Liberty Ship and Tank Landing Ship.
Most naval vessels of the Imperial Japanese Navy were not suitable for transportation of personnel, and so in order to increase accommodations, the vessels were fitted with temporary housing space, restrooms, and kitchens.
With these additions, aircraft carriers and cruisers returned Japanese from South Asia's Marshal Islands, the Philippines, and the northern sea of Australia. Mid-rank destroyers and ships of the Coast Defense Fleet were in charge of returning Japanese from the Chinese mainland and Taiwan.
More small class ships were used for the demobilization of individuals from the Korean peninsula.
-As seen in the JACAR archives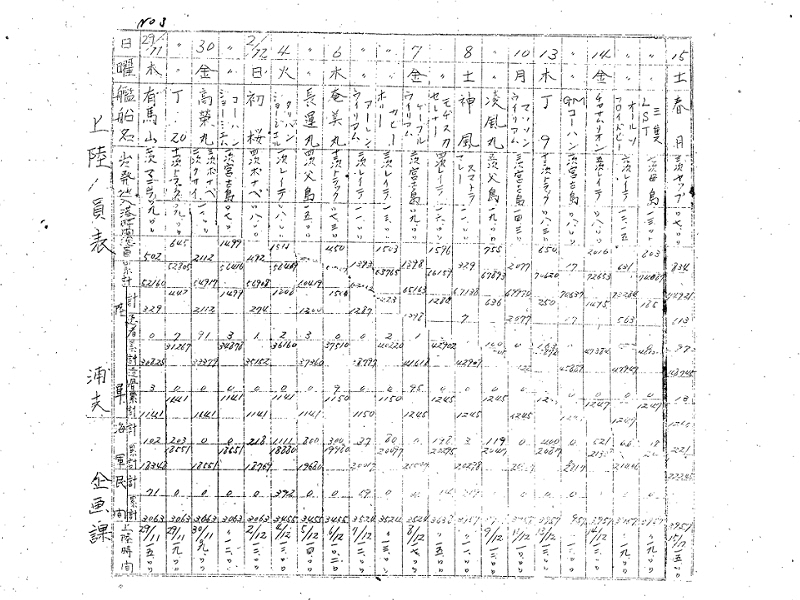 Image 5 The official document related to demobilized-troopships
Title:No.1 (5)(page6)
There are official documents in the JACAR archives pertaining to the return of Japanese after the Second World War.
A list of demobilized troopships that arrived at Uraga Port was included in "Demobilization transportation document No.1 (5)".(Ref: C14020253200)
The document shows that Ariyama-Maru had arrived at Uraga Port at 9:00 in the morning on the 29th of November, 1945. This was its second trip to the port and it had come from Manila with 329 former soldiers, 102 Sailors, 71 civilians, and the remains of three deceased individuals.
The Ariyama-Maru (total 8,696 tons) was one of a few big merchant ships left after World War Two, and it had been a cargo ship for a New York line of Mitsui & Co.
The "Demobilization transportation document No.1 (5)" also shows that from October 7 to December 15, 77 ships had arrived at Uraga Port with 74,921 people on board.
Thus the troopships took an average about 1,000 people per day to Uraga Port.
Ships returned Japanese from islands on which they struggled to sustain themselves, including the Track Islands, Davao Islands, Leyte Islands, and Chichi-jima.
-Demobilized Troopship Hikawamaru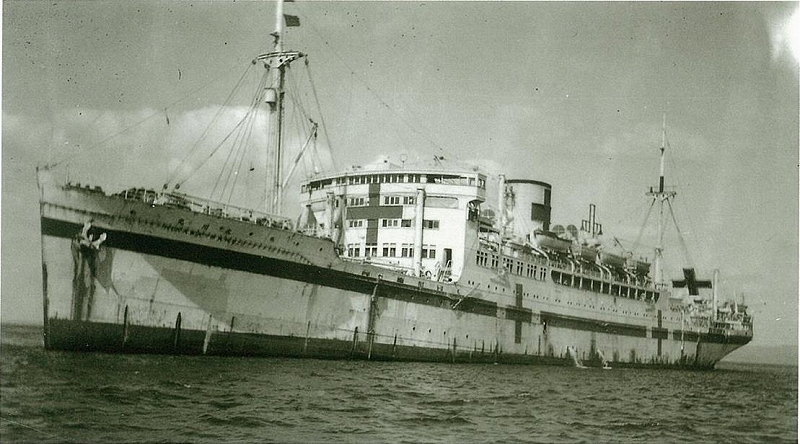 Image 6 Hikawamaru to be demobilized-troopships at May 1946, the coast of Uraga
(福井静夫『写真日本海軍全艦艇史』ベストセラーズ、1994年、下巻918頁から借用)
Currently, a demobilized troopship that was used after the Pacific War, Hikawamaru, is moored in front of Yamashita Park, Yokohama City in Kanagawa Prefecture.
Hikawamaru was built as a cargo ship for the Shiatore line of Nihon-Yusen in 1930.
It was a luxury liner before the Pacific War and it had transported around 10,000 people, including Charley Chaplin and Prince and Princess Chichibunomiya.
The ship was requisitioned into the military right before the outbreak of the Pacific War and then remodeled as naval hospital ship.
It transported medicine to war zones, accommodate the injured, provided medical treatments and brought individuals back to the Japanese mainland.
Hikawamaru was at Maizuru in Kyoto in the end of the Pacific War, and it traveled to the Mile islands to bring back Japanese.
During wartime, Japanese had assembled on the Mile islands; there was no U.S. military activity there and the troops could surrender without fatalities.
But the Japanese soldiers were isolated for long time and they ran short of food.
They were starving after the war, as found in a regional Imperial Japanese Navy investigation, and a hospital ship was sent to the Mile islands and Mereyon islands, both of which had troops in poor conditions.
The HIkawamaru was sent into Mile and the Takasagomaru went to the Mereyon islands.
September 28,1945 Hikawamaru arrived at Mile island's coral-reef and it accommodated 2,000 invalids and returned to Uraga Port on Ocotober 7,1945.
Hikawamaru was the first demobilized troopship. After this activity, Hikawamaru was engaged in demobilization and repatriation services, transporting 28,000 soldiers and citizens suffering from sickness and starvation off of places such as Wake Island, the Rabaul islands, Manila, and Shanghai.
【 参考文献 】(五十音順)
伊藤玄二郎『氷川丸ものがたり』かまくら春秋社、2015年。
高橋茂『氷川丸物語』かまくら春秋社、1978年。
福井静夫著、阿部安雄、戸高一成編『終戦と帝国艦艇-わが海軍の終焉と艦艇の帰趨』光人社、2010年。
毎日新聞社『在外邦人引揚の記録-この祖国への切なる慕情』毎日新聞社、1970年。